Home | Contoh Kalimat Himbauan Dalam Bahasa Inggris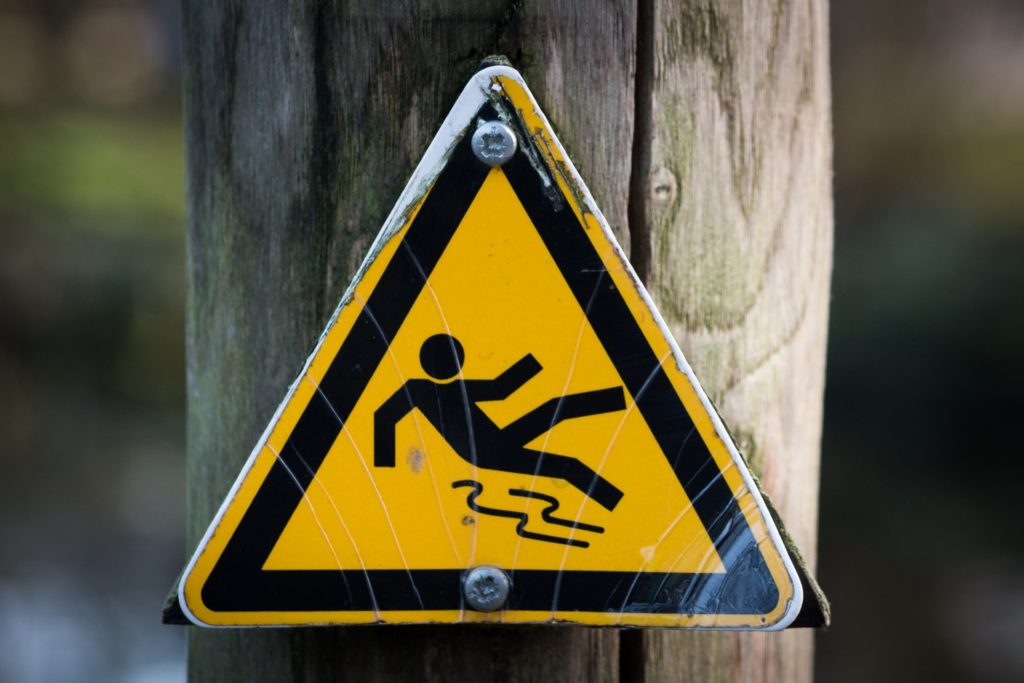 Close the door, please!
Tolong tutup pintunya!
Don't forget to wash your hands!
Jangan lupa untuk mencuci tangan!
No smoking!
Dilarang merokok!
Don't speak!
Dilarang berbicara
Be quiet, please!
Harap tenan!
Do not open if seal is broken!
Jangan dibuka jika segel rusak!
Be careful!
Hati-hati!
This area monitored by CCTV.
Wilayah ini dipantau oleh CCTV.
No pets on school ground.
Dilarang membawa binatang peliharaan ke lingkungan sekolah.
Caution! Wet Floor!
Perhatian! Lantai basah!
In emergency situation, break the window using this hammer.
Dalam situasi darurat, pecahkan jendela menggunakan palu ini.
Wash in warm water.
Cuci dalam air hangat.
Take care on the way home, call me after you arrive there as soon as possible.
Hati-hati di perjalanan pulang, telpon aku setelah sampai di sana sesegera mungkin.
Watch out! The dog is dangerous.
Awas! Anjing itu berbahaya.
Pay attention, please. You have to use your seat belt on the airplane, turn off your mobile devices and keep smile on your journey with Baba Airlines.
Mohon perhatiannya. Anda harus menggunakan sabuk pengaman saat berada di dalam pesawat, matikan perangkat selular Anda dan tetap tersenyum dalam perjalanan Anda bersama Baba Airlines.
Beware of the guard dog.
Hati-hati terhadap anjing penjaga.
Beware of eating something hot. It can hurt your tongue.
Hati-hati saat memakan sesuatu yang panas. Itu dapat melukai lidah Anda.\
You should pack a couple of torches and some blankets for your journey. Better safe than sorry
Anda harus membawa beberapa obor dan beberapa selimut untuk perjalanan Anda. Lebih baik aman daripada menyesal.
Don't talk before you think it deeply.
Jangan berbicara sebelum Anda memikirkannya dengan matang.
Pay attention, please! You must look forward your step because there are so many children around here.
Perhatian! Anda harus memperhatikan setiap langkah Anda karena terdapat banyak anak-anak di sekitar sini.
Attention! Owners of cars with police number L1234AW, please move the car.
Perhatian! Pemilik mobil dengan nomor polisi L1234AW, harap memindahkan mobilnya.
Caution! Road is under construction.
Awas! Jalanan sedang dalam perbaikan
Caution! Be careful with your hands and your fingers!
Perhatian! Hati-hati terhadap tangan dan jari Anda.
Please maintain physical distancing with other people at 2 meters distance.
Harap menjaga jarak fisik dengan orang lain pada jarak 2 meter.
Stop! You're going to the wrong way.
Berhenti! Anda pergi ke jalur yang salah.
Don't move! You are under arrest.
Jangar bergerak! Anda ditahan.
Face mask is required to entry.
Untuk masuk harus menggunakan masker wajah.
Caution! Do not fishing around here!
Awas! DIlarang memancing di wilayah ini!
Do not feed the animal.
Jangan memberi makanan pada hewan.
Do not shoot the birds.
Dilarang menembak burung-burung.
Caution! Flammable material!
Awas! Bahan yang mudah terbakar!
Watch out! Don't touch it, high voltage!
Awas! Jangan disentuh, tegangan tinggi!
Do not entry
Dilarang masuk.
Staff only.
Ruangan khusus untuk karyawan saja.
Keep your position about 10 meters long from radiation area.
Tetap pertahankan posisi Anda sekitar 10 meter dari area radiasi.
Pay attention, please! The public places will be closed at 5 PM.
Pay attention, please! The public places will be closed at 5 PM.