Home | Kalimat Bahasa Inggris dari Kata Chair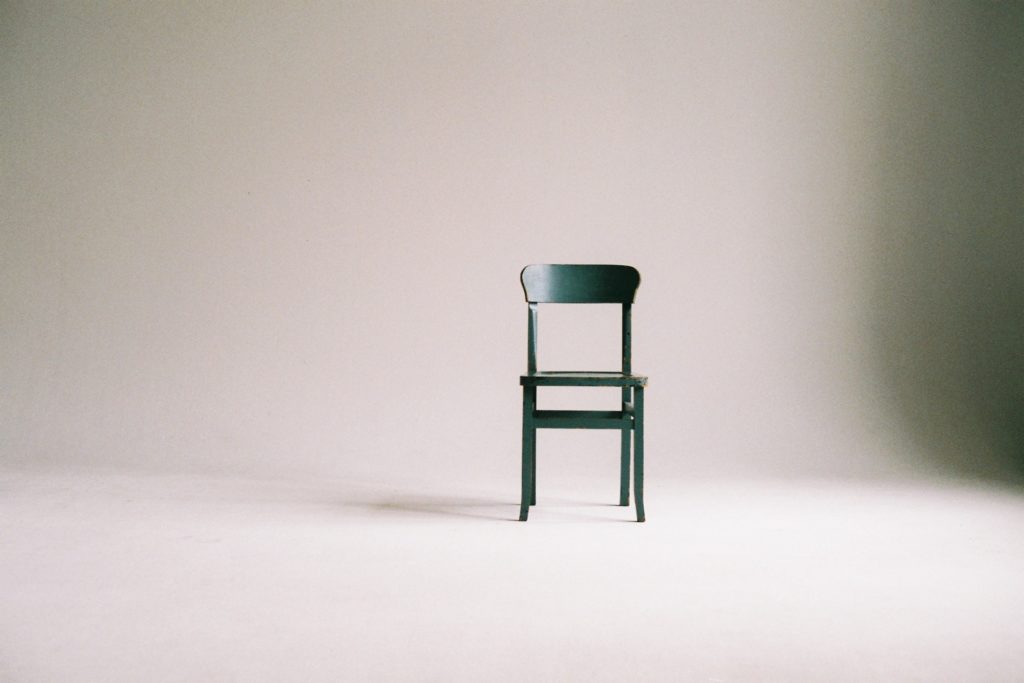 Chair
Do you have a new chair?
Apakah kamu memiliki sebuah kursi baru?
This chair is very comfortable.
Kursi ini sangat nyaman.
I have bought two pairs of chair for my friend's wedding gift.
Saya telah membeli dua pasang kursi untuk hadiah pernikahan teman saya.
Can you please move this chair from here?
Bisakah Anda memindahkan kursi ini dari sini?
Design of your chair is very unique.
Desain kursi Anda sangat unik.
Where is the black chair?
Dimana kursi hitamnya?
I swear I put your bag on the chair.
Aku bersumpah aku meletakkan tasmu di kursi.
Please, sit down on the chair!
Tolong, duduk di kursi
She is sitting down on the chair and waiting my son for about 2 hours.
Dia duduk di kursi dan menunggu anak saya sekitar 2 jam.
They decorate our room with a new bed and a new chair.
Mereka mendekorasi kamar kami dengan tempat tidur baru dan kursi baru.
Why do you buy 7 chairs?
Mengapa Anda membeli 7 kursi?
Where will you put all of these new chairs?
Di mana Anda akan meletakkan semua kursi baru ini?
Please, take that chair for Mr. Abraham.
Tolong, ambillah kursi itu untuk Tuan Abraham.
I am looking for my chair.
Saya mencari kursi saya.
Don't you know that my grandma's chair is very precious?
Tidakkah kamu tahu bahwa kursi nenek saya sangat berharga?
Call me back if you find the chair that she wants.
Hubungi saya kembali jika Anda menemukan kursi yang dia inginkan.
This chair is for you.
Kursi ini untukmu.
I can't choose the best chaor for your house with all of the chairs at this furniture store.
Saya tidak bisa memilih kursi terbaik untuk rumah Anda dengan semua kursi di toko furnitur ini.
It's so hard to choose the right chair.
Sangat sulit untuk memilih kursi yang tepat.
We will take it when he get the chair.
Kami akan mengambilnya saat dia mendapatkan kursi.
I want to sell my chair design, do you think I will made it?
Saya ingin menjual desain kursi saya, apakah menurut Anda saya akan membuatnya?
I will sit on the chair garden while waiting for him pick me up.
Aku akan duduk di kursi taman sambil menunggu dia menjemputku.
You should sit on your chair and draw a new painting right now, but why are you here?
Anda harus duduk di kursi dan menggambar lukisan baru sekarang, tetapi mengapa Anda ada di sini?
If she starts writing at the chair, do not disturb her or she will be angry.
Jika dia mulai menulis di kursi, jangan ganggu dia atau dia akan marah.
There sat the thorny Sorcerer in his chair of state, and when the Wizard saw him he began to laugh, uttering comical little chuckles.
Di sana duduk Penyihir berduri di kursinya, dan ketika Penyihir melihatnya, dia mulai tertawa, tertawa kecil lucu.
He leaned back in his chair again and stretched his legs out, his piercing gaze sorting through the secrets of her mind.
Dia bersandar di kursinya lagi dan meregangkan kakinya, tatapan tajamnya menyortir rahasia pikirannya.
"Well, madam," he began, stooping over the book close to his daughter and placing an arm on the back of the chair on which she sat, so that she felt herself surrounded on all sides by the acrid scent of old age and tobacco, which she had known so long.
"Baiklah, Madam," dia memulai, membungkuk di atas buku di dekat putrinya dan meletakkan lengan di belakang kursi tempat dia duduk, sehingga dia merasa dirinya dikelilingi oleh aroma tajam usia tua dan tembakau, yang sudah lama dia kenal.
He sank into the chair and let out a long breath.
Dia duduk di kursi dan menghela napas panjang.
I forced her into a chair and held her there until I was nearly exhausted.
Saya memaksanya duduk di kursi dan menahannya di sana sampai saya hampir kelelahan.
Often I found her, when she had a little leisure, sitting in her favourite corner, in a chair whose arms supported the big volume prepared for the blind, and passing her finger slowly over the lines of Moliere's 'Le Medecin Malgre Lui,' chuckling to herself at the comical situations and humorous lines.
Seringkali saya menemukannya, ketika dia memiliki sedikit waktu luang, duduk di sudut favoritnya, di kursi yang lengannya menopang volume besar yang disiapkan untuk orang buta, dan mengulurkan jarinya perlahan-lahan di atas garis 'Le Medecin Malgre Lui' Moliere, sambil terkekeh. untuk dirinya sendiri di situasi lucu dan garis humor.
She stepped around the chair and stood before him.
Dia melangkah mengitari kursi dan berdiri di hadapannya.
When visitors came in larger and unexpected numbers there was but the third chair for them all, but they generally economized the room by standing up.
Ketika pengunjung datang dalam jumlah yang lebih besar dan tidak terduga, hanya ada kursi ketiga untuk mereka semua, tetapi mereka biasanya menghemat ruangan dengan berdiri.
Pierre had come just at dinnertime and was sitting awkwardly in the middle of the drawing room on the first chair he had come across, blocking the way for everyone.
Pierre datang tepat pada waktu makan malam dan sedang duduk dengan canggung di tengah ruang tamu di kursi pertama yang dia temui, menghalangi jalan untuk semua orang.
When the Military Governor had gone, Prince Vasili sat down all alone on a chair in the ballroom, crossing one leg high over the other, leaning his elbow on his knee and covering his face with his hand.
Ketika Gubernur Militer pergi, Pangeran Vasili duduk sendirian di kursi di ruang dansa, menyilangkan satu kaki tinggi-tinggi di atas kaki lainnya, menyandarkan siku di lutut dan menutupi wajahnya dengan tangan.
She walked behind his chair, leaning over it and putting her arms around him.
Dia berjalan ke belakang kursinya, bersandar di atasnya dan memeluknya.
There were in the room a child's cot, two boxes, two armchairs, a table, a child's table, and the little chair on which Prince Andrew was sitting.
Di dalam kamar ada tempat tidur anak, dua kotak, dua kursi berlengan, meja, meja anak, dan kursi kecil tempat Pangeran Andrew duduk.