Home | Kalimat Bahasa Inggris dari Kata Dry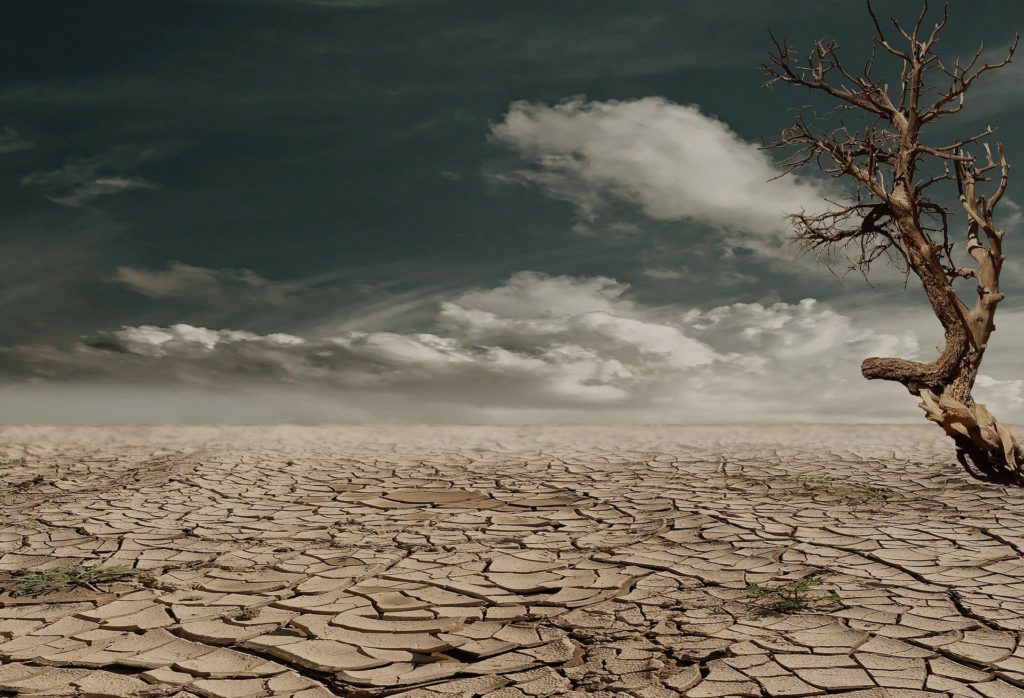 Dry
Her mouth felt dry and her knees weak.
Mulutnya terasa kering dan lututnya lemas.
Deidre's mouth was dry and her hands shaking, but she nodded.
Mulut Deidre kering dan tangannya gemetar, tapi dia mengangguk.
With so many people in their home, it was fortunate that the weather was warm and dry so they could take advantage of the children's yard.
Dengan banyaknya orang di rumah mereka, beruntung cuacanya hangat dan kering sehingga mereka bisa memanfaatkan pekarangan anak-anak.
The side stance, pressing down on the middle horse's trunk, sank into the snow, which was dry and shiny like sugar, and threw it upward.
Kuda-kuda samping, menekan koper kuda tengah, tenggelam ke dalam salju, yang kering dan berkilau seperti gula, dan melemparkannya ke atas.
Soon the little stranger was wrapped in warm clothes; a soft dry blanket wrapped around it; and he was laid on the children's bed.
Segera orang asing kecil itu dibungkus dengan pakaian hangat; selimut kering yang lembut membungkusnya; dan dia dibaringkan di tempat tidur anak-anak.
The air was hot and dry, the two suns too dim to shed much light into the black fortress.
Udara panas dan kering, dua matahari terlalu redup untuk menerangi benteng hitam itu.
Edith looked up, rubbed a sleeve across her eyes to dry them, then brushed her hands down the white dress, smoothing the fabric against her legs.
Edith mendongak, mengusap lengan baju di matanya untuk mengeringkannya, lalu mengusap gaun putih itu dengan tangan, merapikan kain di kakinya.
The apron did not dry quickly enough to suit me, so I drew nearer and threw it right over the hot ashes.
Celemek tidak cukup cepat mengering untuk saya, jadi saya mendekat dan melemparkannya tepat ke abu panas.
With dry, compressed lips and dry, stiff eyes, he sat by the window, nervously watching the passersby and hastily looking around at anyone who entered the room.
Dengan bibir kering dan terkompresi serta mata yang kering dan kaku, dia duduk di dekat jendela, dengan gugup memperhatikan orang yang lewat dan dengan tergesa-gesa melihat sekeliling pada siapa pun yang memasuki ruangan.
Again everything was shrouded in hard, dry perplexity, and again with a strained frown she peered toward the world where he was.
Sekali lagi semuanya diselimuti kebingungan yang keras dan kering, dan sekali lagi dengan cemberut yang tegang dia mengintip ke arah dunia di mana dia berada.
As she watched, the horses plunged down a dune, sending a spray of white sand into the dry air.
Saat dia melihat, kuda-kuda itu terjun ke bukit pasir, mengirimkan semburan pasir putih ke udara kering.
She wrote to him formal, monotonous, and dry letters, to which she attached no importance herself, and in the rough copies of which the countess corrected her mistakes in spelling.
Dia menulis kepadanya surat formal, monoton, dan kering, yang dia sendiri tidak menganggap penting, dan dalam salinan kasar yang Countess mengoreksi kesalahannya dalam ejaan.
It is almost identical with that, for in the growing days of June, when the rills are dry, the grass-blades are their channels, and from year to year the herds drink at this perennial green stream, and the mower draws from it betimes their winter supply.
Ini hampir identik dengan itu, karena pada hari-hari pertumbuhan di bulan Juni, ketika sungai kering, bilah-bilah rumput adalah salurannya, dan dari tahun ke tahun ternak minum di sungai hijau abadi ini, dan mesin pemotong rumput menarik darinya pada saat itu juga. persediaan musim dingin mereka.
The horses rained down the fine dry snow on the faces of the people on the sled – beside them a sound of rapid chimes sounded and they caught a confused glimpse of the fast-moving legs and the shadow of the troykas they passed.
Kuda-kuda menghujani salju kering halus di wajah orang-orang yang naik kereta luncur – di samping mereka terdengar suara lonceng yang cepat dan mereka menangkap kilasan bingung dari kaki yang bergerak cepat dan bayangan troyka yang mereka lewati.
He waded out of the water and laid his socks and shirt on a rock in the sun to dry.
Dia keluar dari air dan meletakkan kaus kaki dan kemejanya di atas batu di bawah sinar matahari untuk dikeringkan.
He or she will probably place an alder branch over a narrow hole in the ice, which is four or five sticks and an equal distance from shore, and having tied the end of the rope to a stick to prevent it from being pulled, has passed. loose rope on a tree branch, a foot or more on the ice, and tied with a dry oak leaf, which, when pulled down, would show when he took a bite.
Dia mungkin akan menempatkan cabang alder di atas lubang sempit di es, yaitu empat atau lima batang dan jarak yang sama dari pantai, dan setelah mengikat ujung tali ke tongkat untuk mencegahnya ditarik, telah berlalu . lepas tali di dahan pohon, satu kaki atau lebih di atas es, dan diikat dengan daun ek kering, yang jika ditarik ke bawah akan terlihat saat digigit.
She'd fallen asleep in Kris's library after half a bottle of whiskey and awoken in her own bed with a throbbing headache and dry mouth.
Dia tertidur di perpustakaan Kris setelah setengah botol wiski dan terbangun di tempat tidurnya sendiri dengan sakit kepala yang berdenyut-denyut dan mulut kering.
Ouray County was perfect for invigorating outdoor activity, with its crystal clear air and dry, windlass temperatures just below freezing.
Ouray County sempurna untuk aktivitas luar ruangan yang menyegarkan, dengan udaranya yang jernih dan kering, suhu mesin kerek di bawah titik beku.
One day I happened to spill water on my apron, and I spread it out to dry before the fire which was flickering on the sitting-room hearth.
Suatu hari saya kebetulan menumpahkan air pada celemek saya, dan saya mengeringkannya sebelum api yang berkedip-kedip di perapian ruang duduk.
Cynthia delicately washed clothes from Fred's historic item box and hung them outside in the sun to dry.
Cynthia dengan hati-hati mencuci pakaian dari kotak barang bersejarah Fred dan menjemurnya di luar di bawah sinar matahari.